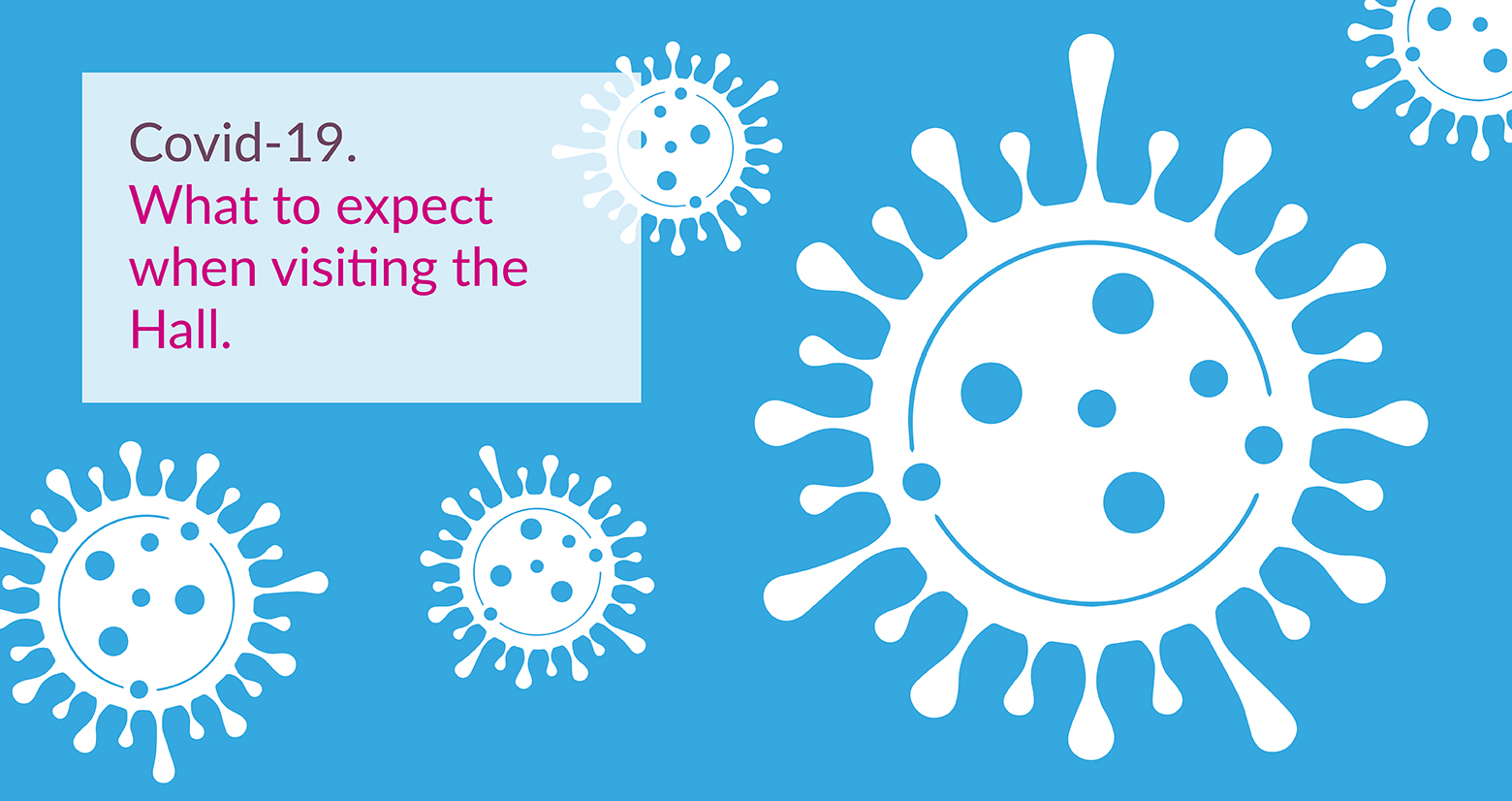 Following the announcement on 22nd February regarding the Government roadmap out of lockdown, we can now announce that the Hall is open for room bookings. The Café in the Hall & our community provision will begin again week commencing 17th May. 
We're very much looking forward to welcoming everyone back safely.
We realise that there is still much uncertainty about what you can and can't do surrounding the guidelines but you can be sure that we're all working hard to make the Hall as safe as possible. Once we reopen some Covid protocols will still be in place so please bear this in mind when visiting the Hall. We will continue to offer test and trace and temperature check everyone upon entry to the Hall. We have full risk assessments available to view and a team of staff and trustees who are all committed to the safety of Hall users.
Although restrictions are lifting gradually Fearon Community Association (FCA) believe it should be at our managers discretion when we remove some or all of the measures we currently have in place. Our robust cleaning schedule will remain in place for the forseeable future so that everyone visiting feels safe.
During the pandemic we put together a quick reference guide for visitors and have decided that we will be keeping this model active until we are absolutely sure that it is safe to remove all the measure mentioned. We believe that we should remain cautious until the end of 2021, carefully relaxing our protocols as we see fit. If you have any questions or are uncertain about anything then more detailed information is available on request so please do not hesitate to get in touch. You can also download the guide as a pdf

here

.
Returning to the Hall Quick Reference Guide


Looking after yourself
• Respect the 2 metre social distancing.
• Wash hands regularly for 2 minutes or for 'Happy Birthday'.
• Catch it, bin it, kill it.
• Wear a face mask when entering and moving around the Hall.
• Take your temperature daily.

Arriving and leaving the Hall
• Follow the guidance provided.
• Avoid public transport or car sharing – wear a mask if unavoidable.
• Stagger arrival times and use one way systems.
• Visitors to FCA and the Parish Office use the side door opposite the Parish Green.
• Visitors to Charnwood Arts please use the front door on Rectory Rd.

Using shared areas
• Avoid sharing equipment where possible – where unavoidable wipe down shared equipment before and after use with the wipes provided.
• Common areas eg toilets/door handles chairs etc will be cleaned by our
cleaning teams on a frequent basis.

Hall safety
• Keep windows open for ventilation.
• Keep doors open if appropriate (not fire doors).
• Wash hands on arrival and at regular intervals after using the toilet and before eating.
• Sanitise as you enter and leave a room.

Food and drink
• Only use disposable cups and cutlery.
• Do not bring any food into the Hall.
Visitors
• Avoid entering and leaving the building as much as possible during the day.
• Limit visitors to the Hall.
• Sign in and out
• Remember to track and trace visitors.
• Wear a face mask when entering and moving around the Hall.

Covid waste
For disposal of any waste, tissues, masks, PPE material, deemed covid waste. Please double bag leave for 72 hours then dispose of as normal waste.
Support from Fearon Community Association (FCA)
FCA will provide on request:
• Bags for bins, gloves and disposable aprons for suspected covid cases on site.
• Track and trace sheets
• Staff signing in sheets.
• A certificate to prove secure working practices, risk assessments for the Hall, cleaning schedules and users schedule and timings.