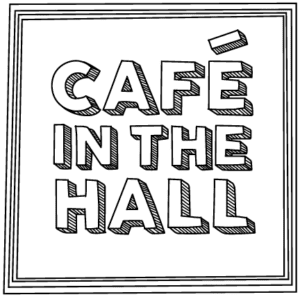 Our Café in the Hall has been running for 6 years on a not-for-profit basis. Starting as a luncheon club which was enjoyed by many of our local elderly and progressing into serving up some of the most affordable and nutritious food in town. All proceeds from the café were ploughed back into improving our space, the experience for users and our community projects.
The Coronavirus pandemic saw the café close in March 2020 but during our enforced closure we have supported our community throughout lockdown providing food for families who were referred via two local primary schools and running cookery lessons which help families to learn the skills needed to feed healthy affordable food to their children. We have also sold cakes, truffles and other goodies from our kitchen to raise money for the Hall at Christmas & Easter.
However, as lockdown has been easing and in accordance with the guidelines for reopening during May we are extremely pleased to inform you that, drum roll please…
The Café in the Hall will be reopening on Thursdays, Fridays & Saturdays from 20 May. Our hours have been extended, we will open our doors at 9am and remain open until 6pm (8am -1pm on Saturdays).
The Café in the Hall is all about bring our community together, people from all backgrounds spending time together enjoying good food and company. Our mission is to bring the community together and use its strength to combat the social isolation we have all felt over the last year. Whilst tackling poverty, health, ethnic, age and gender inequalities. We can't wait to welcome you and to show you our changes which have happened over the past year.  We have new tables and chairs, you can sit outside if the weather permits and we have a brand new menu. There will always be the staple breakfasts, sandwiches, hot food/ dinners as well as tea, coffee & homemade cake for you to enjoy but we will also have delicious seasonal 'specials' planned.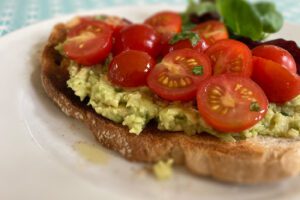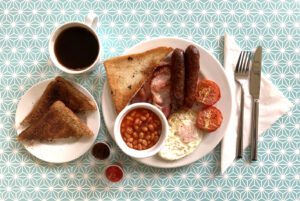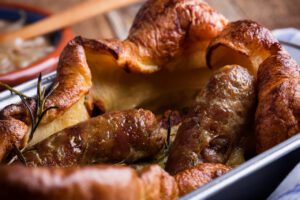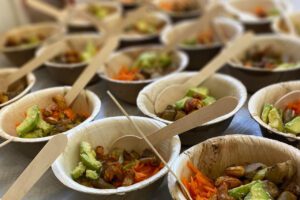 Yummy breakfasts, hearty meals and catered events.
We strive to use fresh, local produce, minimising waste and packaging whilst supporting local businesses. We pride ourselves on meeting the needs of everyone in our community, providing a sustainable, low cost menu using the best ingredients.  We can offer seasonal, vegetarian and vegan foods made using fresh locally grown produce and specialise in gluten free cakes.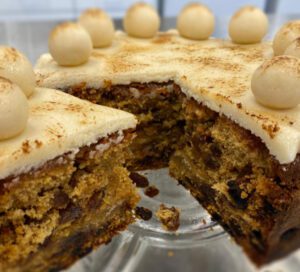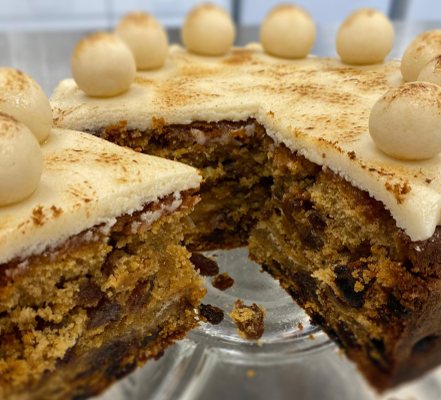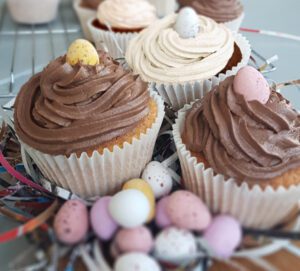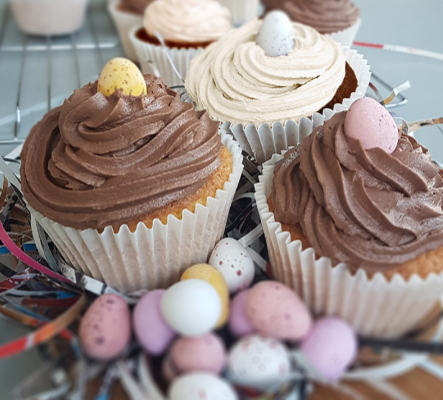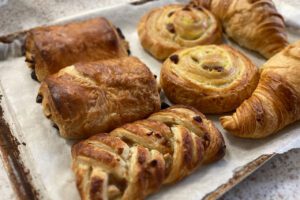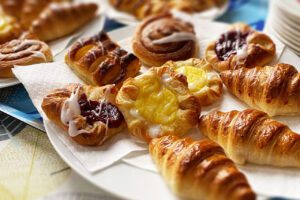 Speciality cakes, handbaked treats and freshly baked pastries.
The café has excellent wifi and is a great place to work away from the office or home. We also have a suite of computers for people who don't have their own equipment. You could call it our very own internet café!
We are more than just delicious coffee and cakes! At the café you are able to 'Give Back' by paying it forward. Buy a token which will provide a snack or a meal for someone who is unable to pay. We will also regularly run pay as you feel days so that everyone can enjoy the options available from our menu. The atmosphere in the Café in the Hall is really friendly, laidback and inclusive. As well as great coffee and food there will also be an exciting range of activities happening throughout the year. All will be advertised on our website, Facebook or inside the Hall.
Community Partners

We try to build the right partnerships at the right times to extend and strengthen our offer from the café.  In 2020 we built links with the Beacon Rotary Club who have helped in many ways but particularly with promotion of Fearon Hall as a whole.  We are supported by our many room hirers who help to keep the building alive. We work closely with Transition Loughborough, Charnwood Arts and many more local organisations who without them it would not be possible to achieve as much as we do.  We also work with the Charnwood Food Poverty Group and have a store cupboard which can provide top up food to individuals or families in a discreet way.
Fearon Hall is starting a gardening group in May 2021 and will be planting not just flowers, but fruit, vegetables and herbs to use in our café kitchen.  Supported by local gardeners and allotment holders who donate produce which is in season. This produce encourages local families to try new foods for free and we support them with recipe ideas.
We are delighted to have Charnwood Arts use Fearon Hall as their home too and building on our rich history as a venue and centre for the arts, we will be developing in partnership with them a curated programme of music and visual arts.  Late afternoon you may find a piano player or a local 'up and coming' artist practicing their talents in the café space, all of which is free to view for café goers. Working with Charnwood Arts we are also planning to deliver a programme of arts and well-being – but more of that another time!
As well as the wonderful news that we will receive funding to support our projects from the National Lottery, we are also a Coop community partner, where shoppers choose us as their charity of choice which provides us with funding which enables us to provide a nutritious lunch to people in the community. We are always looking for new opportunities for our Café in the Hall to ensure it is feeding the people who can afford to purchase but also the ones who can't.
Job and volunteering opportunities

To help us achieve our goals and deliver our services we are recruiting for a new member of our team to work alongside our existing café manager who will bring fresh ideas and opportunities to Fearon Hall. Find out more about that here.
We also enjoy the support of a number of volunteers who help us to deliver our services. But it's not just about us. Volunteers benefit enormously from the roles that they participate in. Many volunteers work in the Café in the Hall where they learn new practical and customer service skills which may help them to find paid work in the future. For others, volunteering is a social thing or the opportunity to give back and use the skills they have acquired over their working lives.
We provide training and volunteering opportunities to those who need a helping hand including ex-offenders, homeless, people in recovery, adults with learning disabilities, mental health difficulties and others with conditions meaning they are unable to work. All volunteers at the Hall benefit from refreshments and a light meal during their shift.
Pop in and say hello

Hopefully we've convinced you that there is no better place to enjoy your morning coffee or while away an afternoon with friends over a socially-conscious meal. You're always guaranteed service with a smile and you will be able to tuck into your food safe in the knowledge that when you pay the bill, every penny will be used to support our community delivery at Fearon Hall.
If you don't believe all this then give us a try. See you on the 20 May.
What to expect when visiting the Hall

Whether you are getting ready to return to Fearon Hall or if you're planning to visit us for the very first time – to make the space safe for everyone we will all still need to follow Covid regulations. You will be required to wear a mask when moving around and we will be sanitising regularly. Find out more about what to expect when you visit the Hall here.