Fearon Hall is situated in a conservation area close to Loughborough town centre. Located on the Parish Green adjacent to the Parish Church two minutes drive (traffic permitting) from the A6 ring road.
Parking at the Hall is limited. We have 7 spaces at the front of the building on Rectory Road, one of which is a disabled space. Please DO NOT PARK on Rectory Road as it is residents permit parking only. There is other restricted on street parking nearby but we recommend you use The Rushes car park which is a pleasant 5 minute walk away through Steeple Row and the Parish Green.

The main access and reception is via our side door entrance which faces onto the Parish Green. If the doors are not open simply ring the bell and you will be buzzed through.

Please note that entry to the Hall is currently restricted due to Covid-19. On arrival you will be asked to fill out the track and trace form and to follow the guidelines. Rules, guidance and advice for those using the Hall during this time can be found here.

If you're having trouble or get a bit lost call the office on 01509 230629.
We look forward to seeing you.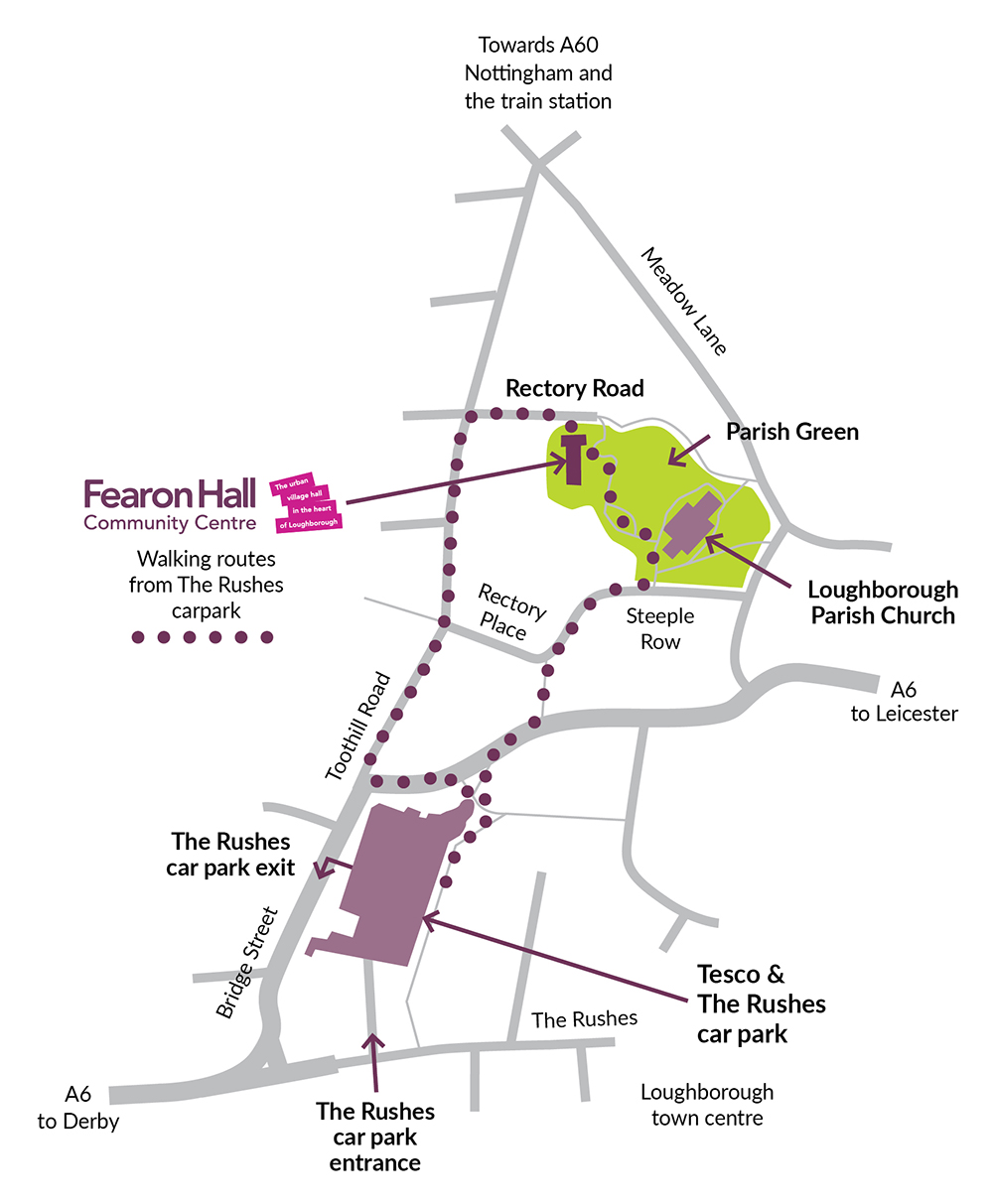 Fearon Hall
Ncp Car Park Rushes (Entrance)