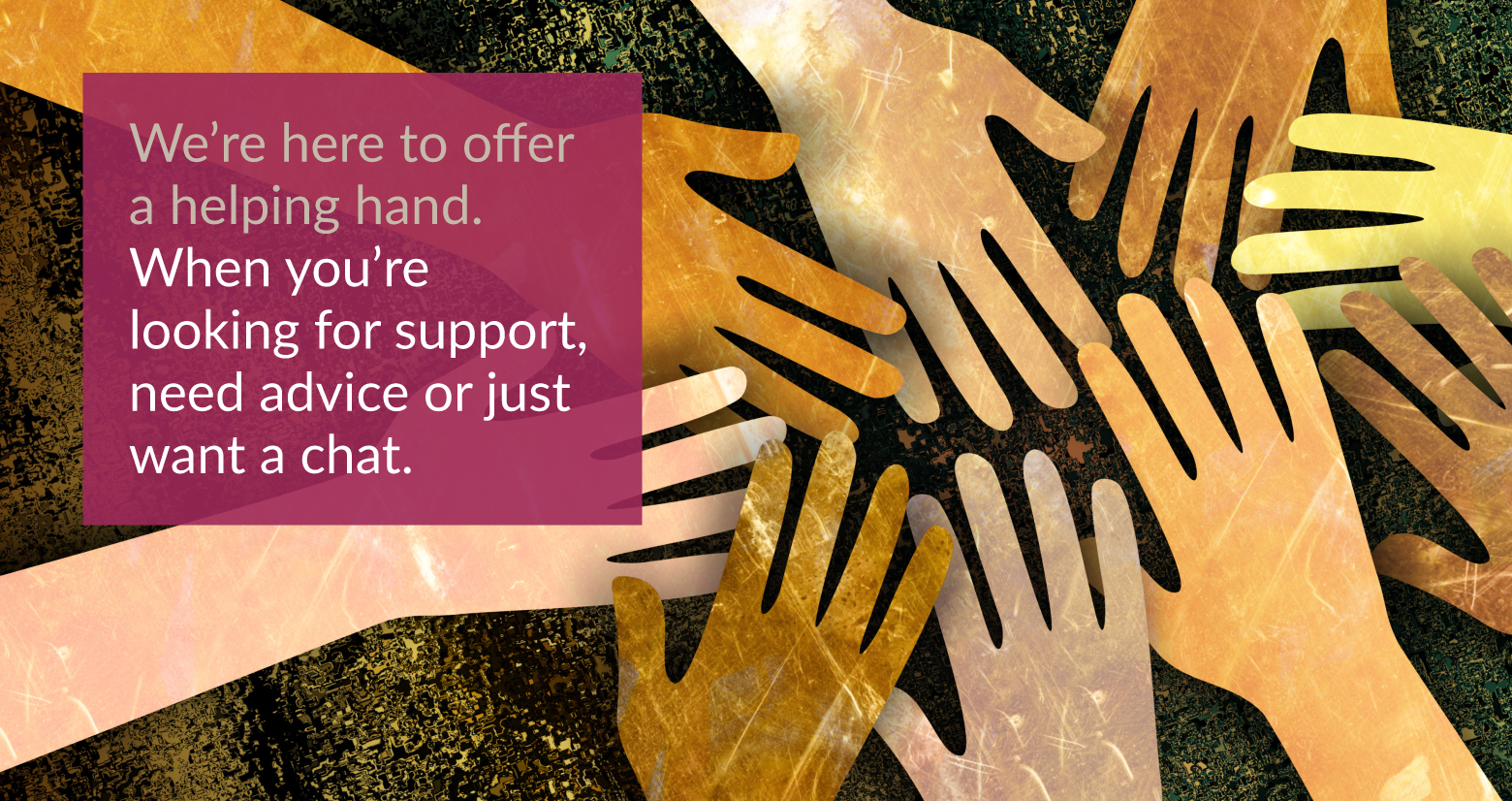 Fearon Hall is a safe haven and a centre that delivers vital support services into our community. We are home to a growing number of organisations that offer their particular area of expertise via the Hall.
You can also ask for assistance on any issue from our friendly and approachable office team who will be happy to offer advice and guidance in referring you to the most appropriate organisation or service.
Adult Learning

Leicestershire Adult Learning Service can offer advice on the best learning course for you? They can offer help with a CV or finding employment, and help you if you are thinking of a career change.
The Loughborough based Learning & Work Advisor visits Fearon Hall regularly and we can arrange an appointment for you to speak to her. The professional team of Learning and Work Advisers can provide face to face, free and impartial advice for you at Fearon Hall or at one of their own centres.  Adult Learning have a positive track record of supporting people to overcome barriers in order to achieve their learning and career goals.
Adult Learning also deliver courses from Fearon Hall, visit their website for more details: leicestershire.gov.uk/jobs-and-volunteering/skills-for-jobs/adult-learning-courses-golearn
Equality Action

Equality Action has served communities in Loughborough since 1969 and was formerly known as Human Rights & Equalities Charnwood.  Equality Action is a registered charity and based on Nottingham Road in Loughborough.  They are a reporting centre for hate crime, they campaign, they lobby and they deliver projects. They have been working in the locality delivering projects which meet the needs of our diverse community for many years, sometimes using Fearon Hall as a base.
If you would like to get in touch with Equality Action then you can visit them at their Nottingham Road office, Telephone 01509 261651 or visit their website: equalityaction.org.uk
Free Thinking Therapies

Mark Moore is the founder of Free Thinking Therapies, a practice dedicated to helping people with mental health issues such as stress, anxiety and self-confidence. After a diverse career, ranging from the forces to senior management for a FTSE 100 company, Mark has gained perspective which makes him uniquely qualified in helping people to achieve mindfulness.
Mark is continually delivering talks on hypnotherapy, mental health and neuro-linguistic programming.  He regularly assists in the voluntary sector at Fearon Hall, providing much needed support to the most disadvantaged members of the community.
If you would like to be put in touch with Mark then speak to a member of staff or visit his website: freethinkingtherapies.co.uk/about-mark-moore
Healthwatch
Healthwatch Leicestershire works to ensure that local people's views help shape health and social care services in Leicester and Leicestershire, so that they meet everyone's needs. They bring public engagement, consultation and complaint advocacy services together as part of a single organisation.
They also provide evidence-based feedback to help improve local health and social care services. They work closely with the Care Quality Commission and are backed up by a national body, Healthwatch England. The work of Healthwatch Leicestershire can help to make a difference at both the local and national level.
Healthwatch Leicestershire attend Fearon Hall on a regular basis, if you would like us to put you in touch with Healthwatch speak to a member of Fearon Hall staff or visit their website: healthwatchII.com
LGBT Charnwood

LGBT Charnwood is a group for young people aged 11 – 18 who identify as Lesbian, Gay, Bisexual and Transgender and allies who live in Leicestershire & Rutland.

LGBT Charnwood offers confidential youth groups in Loughborough as well as 1:1 confidential support and information for you, they can also help with support with coming out.
If you would like to be put in touch with this group speak to us or visit the LGBT Facebook page: facebook.com/LGBTMelton
Love 4 Life – Twenty Twenty

The Love4Life programme supports disadvantaged and vulnerable teenage girls (aged 11-19 years old) they offer 1-2-1 specialist pastoral support, lunch clubs and after school girls groups. Love4Life's specialism is helping teenage girls building healthy self-esteem and body image as well as having a strong focus on quality relationships and sex education. The team are based in Loughborough and Charnwood Borough and regularly meet at Fearon Hall. Speak to us if you would like to be put in touch with this group or visit them at: twentytwenty.org.uk
Narcotics Anonymous (NA)
Your local NA meeting offers addicts a way to live drug-free. If you are not sure you are an addict then don't worry just keep engaging with the meetings, in time you will be able to make up your own mind.  It is not important which drugs you used, you will be welcome at your local NA meeting if you want to stop using.
NA meetings run in Loughborough, speak to us if you would like to know when the next meeting is.