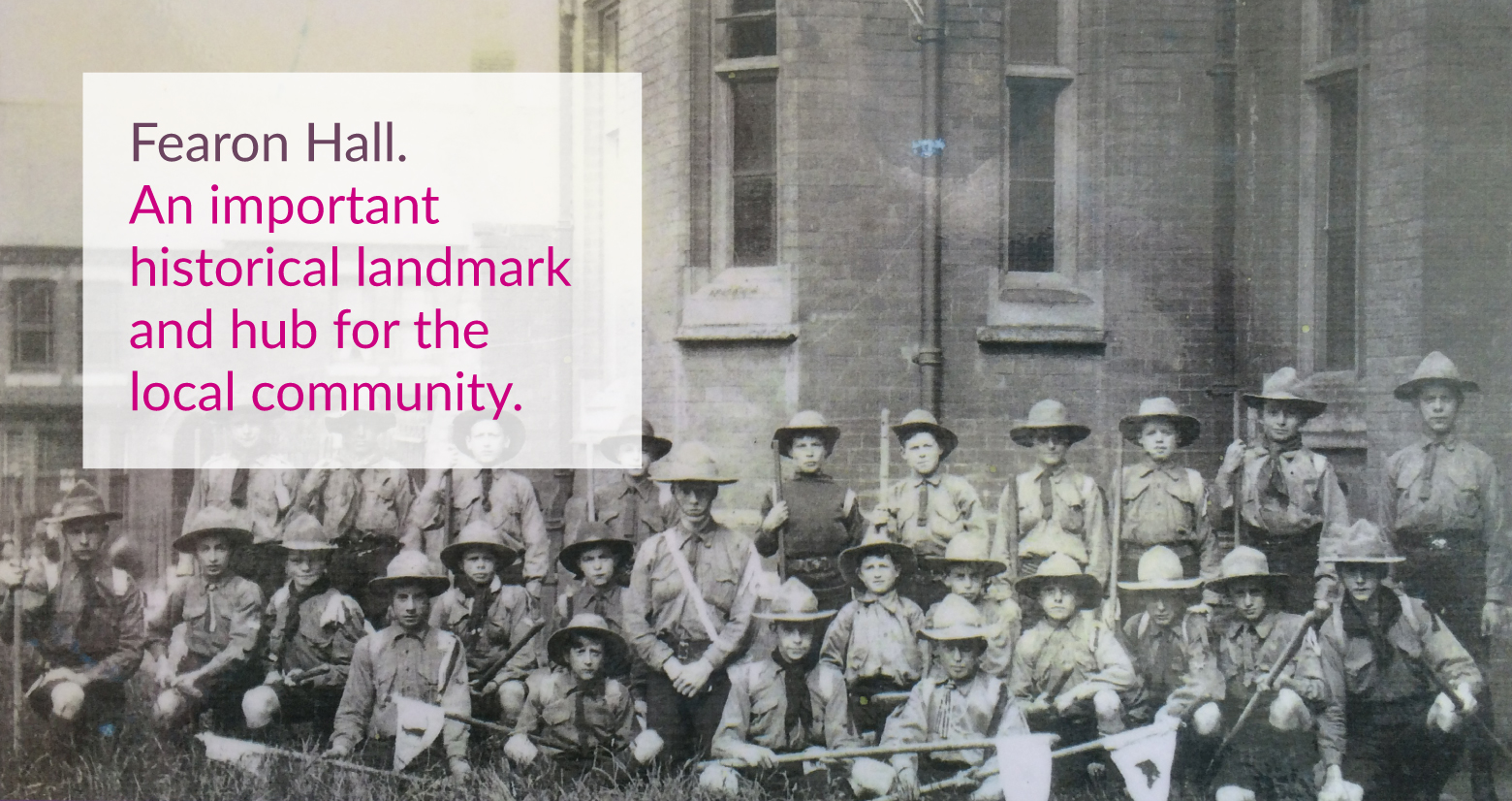 An important historical landmark and hub for the local community.
Fearon Hall is a building with historical interest and a wonderful example of grand victorian architecture. Built in a tudor gothic style in 1889 to celebrate the memory of Henry Fearon, Archdeacon of Leicester and Rector of All Saints with Holy Trinity Parish Church, Loughborough from 1848 until his death in 1885. Situated in a conservation area adjacent to the church with beautiful views across the Parish Green and access to a community garden and wildlife spaces. The Hall was extended in 1910.

As well as lending his name to the Hall, Archdeacon Fearon also made his mark in the town with the Fearon Fountain in the Market Place, the town's first fresh water supply, installed in 1870, as well as Fearon Jitty, next to the Parish Church. He was an inspirational Victorian rector who spoke out against poverty, disease and poor education and promoted his faith passionately.
The Hall originally served as the Chrurch Hall, Parish Sunday School and entertainment venue but throughout it's history has served a variey of uses – The 1st Loughborough (Parish) Scout Group has met at the Hall since 1900 (pictured above) and still meets to this day. During the war years it was a venue for patriotic entertainment and a base for the Home Guard and in the 1960's was the home for Loughborough Art School. In the late 70's it was the venue for a legendary gig by Jools Holland and in 2014 celebrated its 125th year anniversary.