Through their Eco Harvest Festival this year the generous parishioners at All Saints have donated their fresh fruit and veg for us to prepare some delicious café goodies for you to enjoy. With all proceeds going to Charnwood Food Poverty Group.
The original plan was to turn the donations into soup to sell through the café but we've received such a large amount that we've had to be a bit more creative. Our café team have put their thinking caps on and come up with some delicious recipes and we'll be selling these through the café over the coming days and at our Fun Palace event on Sunday 3rd October, with all the profits going towards the excellent work of the Charnwood Food Poverty Group.
You'll be able to enjoy Spiced Carrot, Sweet Potato and Lentil Soup; Butternut Squash, Beetroot and Goats Cheese Tart with Caramelised Red Onions; Carrot, Courgette and Orange Cake; and Pear and Walnut Slices.
And that's not all. Due to the vast quantity of donations we've received we haven't been able to use all of the ingredients in our own recipes. Therefore, in addition we'll be offering 'Soup Bags' consisting of all the raw ingredients you need to make your own mixed vegetable soup at home, including herbs and stock cubes. There is a minimum suggested donation for these of £1.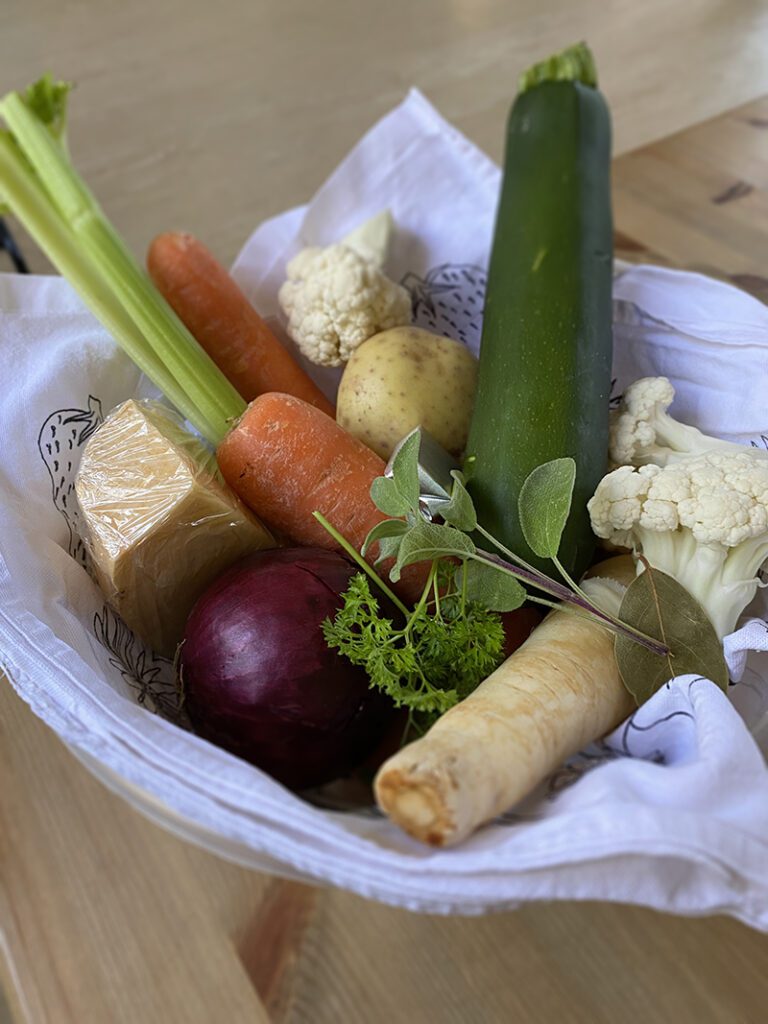 Pick up a 'Soup Bag' for you to make at home. Ingredients may vary.
Once they're gone, they're gone so, get yourself down to the Café in the Hall and know that not only will you be enjoying some fresh and delicous recipes but you'll also be doing some good for those less fortunate in our community.
Huge thanks to everyone at All Saints. What a generous bunch!