A link between the Rectory Wildlife Garden and Fearon Hall.

Exciting plans are afoot to redevelop the area at the back of the Hall to create a courtyard space and 'gateway' into the adjoining Rectory Wildlife Garden.
To turn this…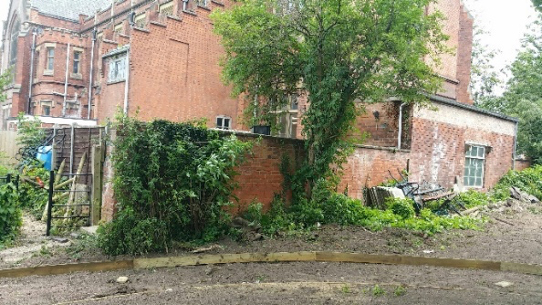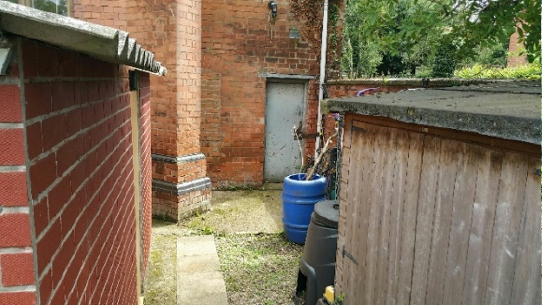 To this…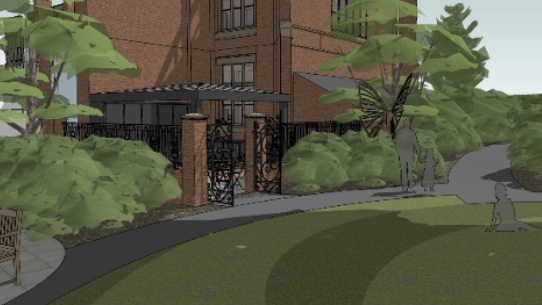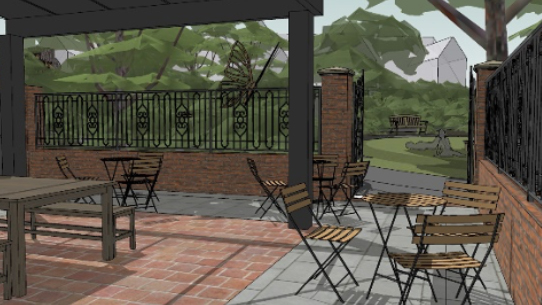 The existing courtyard is used by local groups for workshops and storage, and in a limited fashion it also provides access to the Rectory Wildlife Garden from Fearon Hall. The space has grown haphazardly over the years and uses poor quality recycled sheds and garages. Ground surfaces are uneven, and the space is inefficiently used. The fence is at the end of its life. The area is an eyesore and an inaccessible security risk but could be a wonderful asset, connecting and enhancing existing community projects.
The project plan is to remove the mismatched and decaying outbuildings, replace the walls, level and repave the ground and paths, plan accessible undercover work areas and design efficient storage. The gateway would give DDA compliant access into the rwg and create a cohesive, unified heritage corridor from the hall to Rectory museum and All Saints church. The area would complete an access route from the Rectory Museum carpark to Fearon Hall, through the recently renovated Rectory Wildlife Garden and beyond, to All Saints Church and the Parish Green.
Users of the garden would benefit from easier access to and from Fearon Hall.  Users of the hall would benefit from easier parking access, increased income for the new Fearon Hall kitchen facilities, and improved rental revenue opportunities from the new facility. The covered area becomes an inviting, safe space for groups from the hall, the RWG or any other community users, while creating income for Fearon Hall.
Project costs of £45k would generate higher traffic throughout the key cultural areas, resulting in lower ASB, greater utilization of existing facilities, higher kitchen income and turn an underused and uninviting part of the hall into an attractive and highly practical asset.
Work plan – Demolition of sheds, fences and walls. Ground levelled and paved. Walls rebuilt. Canopy fabricated and fitted. Railings and gates fabricated and fitted. New storage formed. Benching and seating installed. Schedule approximately six weeks.
You can view an animation of the proposal here.
Please contact Rectorygarden@outlook.com for more information.