Available from Fearon Hall this Christmas. Introducing our handcrafted delicious bakes and chocolate treats for those who appreciate great taste, quality and value for money with 100% of all profits generated going towards supporting activities in our local area, targeting specific issues such as food poverty, social isolation and mental health.
We have a trio of treats to pre-order in time for Christmas. Baked in small batches and hand finished by our professionally trained chef with more than 40 years industry experience!
All available at just £2.50 a pack.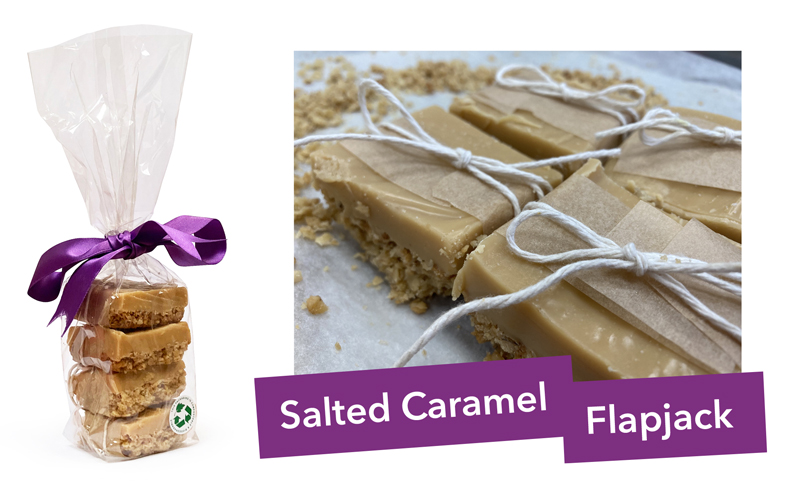 4 x Salted Caramel Flapjacks
Buttery oat flapjacks topped with salted caramel.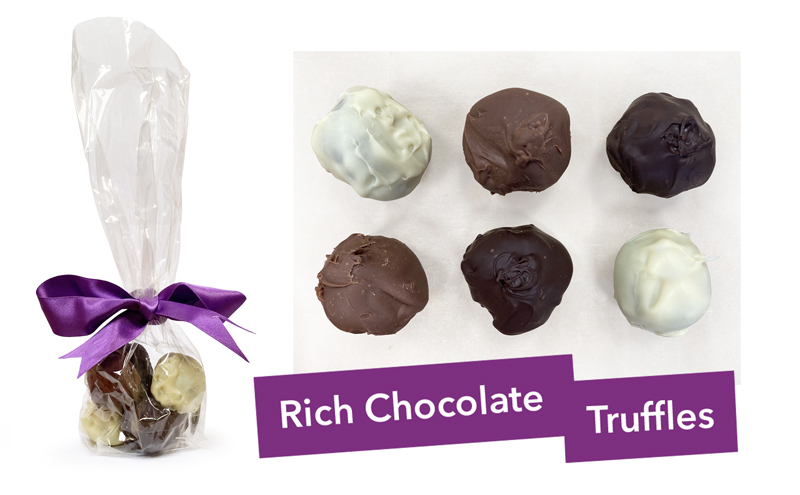 6 x Rich Chocolate Truffles
Rich and smooth chocolate ganache coated with a selection of white, milk and dark chocolate.
(Our Salted Caramel Flapjack and Rich Chocolate Truffles are packed in clear compostable bags and tied with a bow.)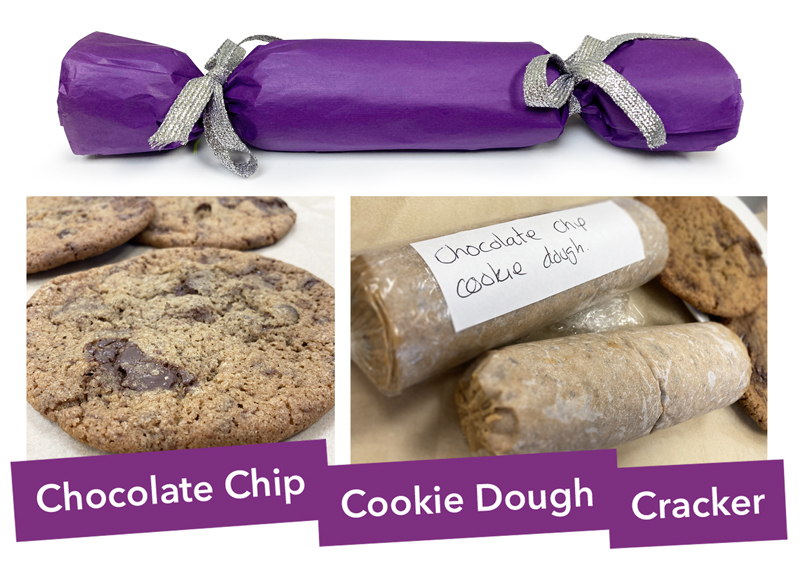 Chocolate Chip Cookie Dough Christmas Cracker
320g of uncooked cookie dough to bake at home, rolled and presented like a Christmas Cracker. Makes 6 large or 8 medium sized cookies.
Order now and collect your delicious treats to share with family, offer as gifts for friends, colleagues or employees or just keep them for yourself. Whatever you do, you know that you'll be helping us to help support community projects during 2021.
All orders to be placed by 18th December for collection Christmas week.
To order telephone Fearon Hall on 01509 230 629 or email dawn@fearonhall.org.uk
The New Year will see us offering more bakes and treats for sale each week. If you have a favourite then let us know. Is there a particular bread that you would like to pick up freshly baked, do you love Eccles cakes or cup cakes, fruit loaf or a tray bake, muffins or brownies. Speak to us and help with our selections for the new year.
As a result of Covid-19 we have put in place additional measures to keep everyone safe including increased cleaning routines and time slots for collection. Our kitchen is rated very good, grade 5 for cleanliness by the food hygiene team at Charnwood Borough Council.