Following on from our handbaked goodies over Christmas, our resident baker Carrie has prepared some delicious Easter treats available to order for you to collect in the week before Easter Sunday.
We've very much enjoyed our tasting sessions for these yummy cakes (socially distanced of course) and in our opinion these are as good as anything that you'll get from artisan patisseries and bakeries, yet much more affordable. And don't forget that every penny we make goes back into us delivering community projects from Fearon Hall. So there's no need to feel guilty!
All orders to be placed by 24th March for collection on 31st March or 1st April.
To order telephone Dawn on 07710 721 481 or email dawn@fearonhall.org.uk
Contactless payments or cash taken on collection. Please note that we will be following social distancing rules.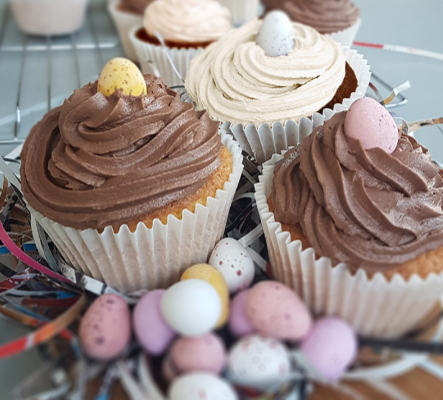 Easter Cupcakes
Available in two flavours – vanilla sponge with milk chocolate frosting and chocolate sponge with white chocolate frosting. Both decorated with a mini egg.
Box of 4: £3.50
Box of 6: £5.00
Choose all one flavour or a mixed flavour box, please specify when ordering.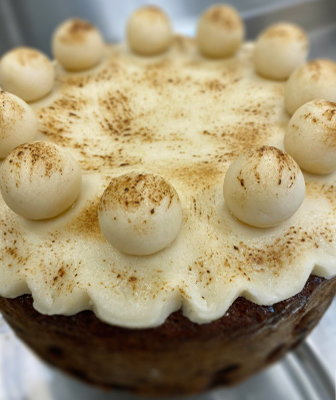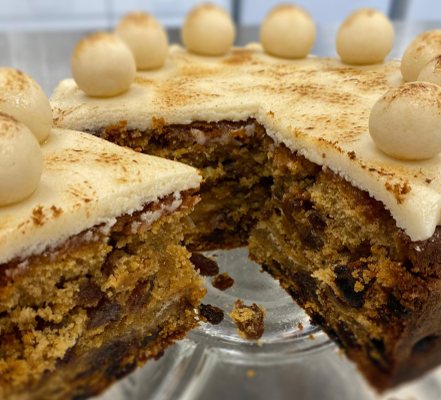 Simnel Cake

A classic Easter celebration cake. A light fruit cake with a layer of marzipan running through the centre and topped off with a second layer of burnished marzipan and marzipan balls. Cracking with a cuppa!
8 inch round cake: £12.00
Order now and collect your delicious treats to share with family, offer as gifts for friends, colleagues or employees or just keep them for yourself. Whatever you do, you know that you'll be helping us to help support community projects.
We're still looking for your ideas for handbaked treats to offer for sale. If you have a favourite then let us know. Is there a particular bread that you would like to pick up freshly baked, do you love Eccles cakes or cup cakes, fruit loaf or a tray bake, muffins or brownies. Speak to us and help with our selections for the coming months.
As a result of Covid-19 we have put in place additional measures to keep everyone safe including increased cleaning routines and time slots for collection. Our kitchen is rated very good, grade 5 for cleanliness by the food hygiene team at Charnwood Borough Council.