It has been a strange year. As lockdown descended, our streets emptied, our shops and restaurants closed, and our way of life changed. Over the past year we've made improvements to our home at Fearon Hall, made it Covid secure and continued to support the most vulnerable in our community. We have now moved into a planning to reopen phase and are looking for groups to return to our building.
Do you need a family party in 2021, a wedding, birthday, anniversary? Are you looking for meeting space, hot desks, classrooms? If so then contact us now to reserve your preferred dates.
As the Activities and Bookings Manager at Fearon Hall, I'm available to take queries via email on bookings@fearonhall.org.uk or Mon-Fri 10-4 to answer your call on 07710 721 481.
Site tours can be arranged but do need to be booked in advance to ensure the safety of all our visitors and staff. We also have a virtual tour of Fearon Hall which can be viewed here or you can check out the details for all our available rooms here.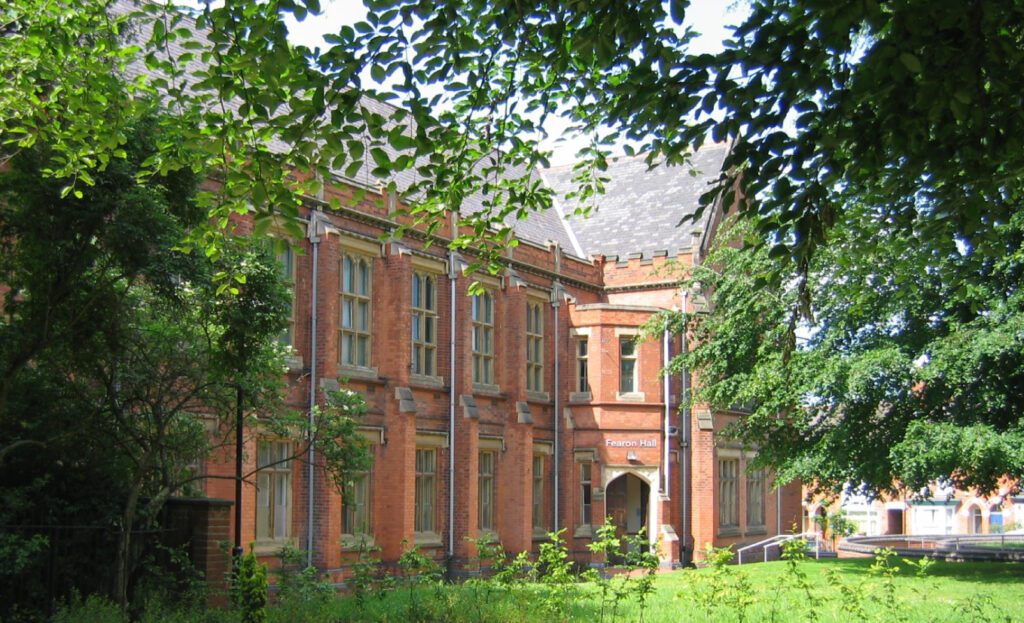 A heritage venue in the heart of Loughborough

Fearon Hall is a beautiful heritage venue that can cater for a range of meetings and events, including parties, weddings or funerals. We have break out workspaces/hot desks for individuals or employers to reserve on an hourly or daily basis. We also have spaces for meetings from 6 to 60 delegates.  We can also provide catering for your business meeting or for your event, we have a choice of menus and all catering is freshly prepared on the premises. Speak to us about this option and your personal preferences.  Our top priority is to make sure your booking goes as smoothly, safely and enjoyable as possible.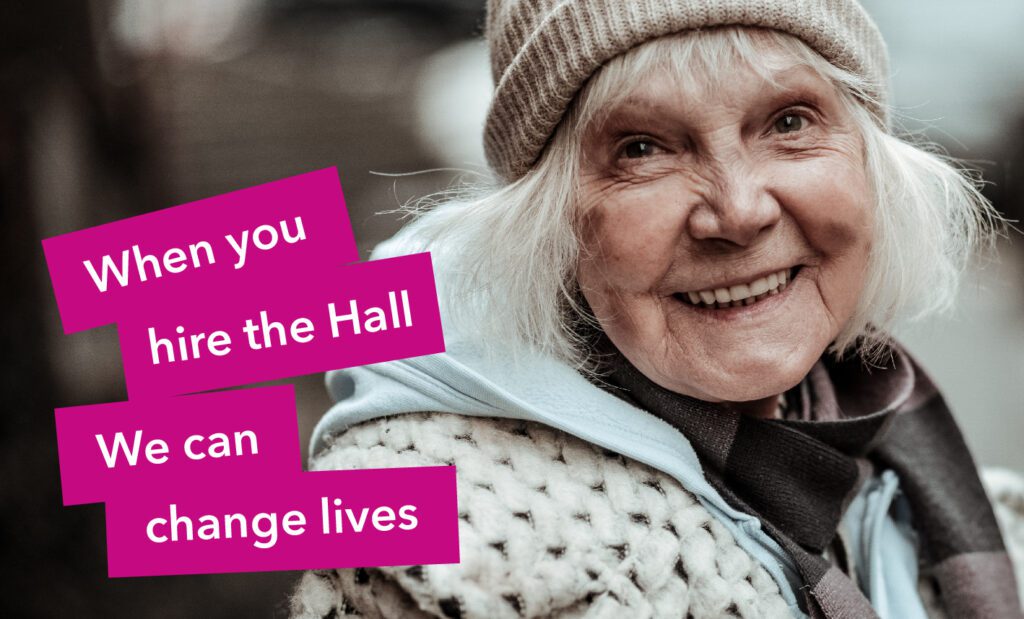 Hire the Hall and change lives
By booking your event or meeting at our venue you will be helping us to support the less fortunate in our community. For more details on how your booking can make a difference read here.
Looking to the future in 2021
When can events/groups start again at Fearon Hall?
Current advice allows us to facilitate essential meetings and virtual events however as restrictions are being lifted* we will be able to offer more: –
From March 8 – support for schools, youth support
From 29 March – Outdoor activities, rule of 6 applies
From 12 April – Community Centres allowed to open, Adult education groups, support groups, work meetings, cubs & scouts
From 17 May – Fearon Hall café & community will open, catering for events & meetings, indoor organised sports & support groups,
From 21 June – All restrictions lifted. Parties, weddings and all other gatherings available
*Based on current government policy and may be subject to change.
Cancellation & Postponement Policy
If you have an event booked with us that is unable to take place due to Covid-19 restrictions, we are happy to reschedule to a later date or provide a full refund.
What safety measures have we put in place?
Fearon Hall management and trustees of Fearon Community Association have continually monitored the situation of Covid-19 and taken strict hygiene measures to ensure the safety of our staff and visitors.
These measures include: –
Cleaning and sanitising:
Increased surface cleaning in all areas
Clearly marked sanitising stations across our premises
Toilets operating on a one in, one out system with sanitising products provided
Physical distancing:
Our building has strict guidelines to allow for physical distancing and include clear signage
All visitors are required to provide details for NHS Test & Trace, this data is kept for 21 days.
Room capacity has been reviewed to allow for 1m+ physical distancing
Face masks/covering:
Although currently compulsory within our building this will be lifted once guidelines suggest that masks needn't be worn indoors
At Fearon Hall we understand that health, safety & wellbeing of our guests & staff are paramount therefore we have developed new ways of working based on guidance provided by the government, these include but are not limited to: –
Fearon Hall Covid-19 Risk Assessment to comply with hygiene, safety & social distancing
Enhanced cleaning regimes, before, during and after events.
Rooms structured for social distancing
Natural ventilation
Hand sanitiser stations and washing facilities
Stocks of disposable face masks if required
Clear signage throughout
Room Hire Charges
Full Day – Range between £75 & £275 depending on room size (8am – 6pm)
Half day – Range between £40 & £120 depending on room size (8am – 12.30pm / 1.30pm – 6pm)
Hourly Rate – Range between £10ph & £30ph depending on room size
Friday/Saturday evening Rate Ballroom – £150 (6pm – 11pm)
Prices include:
Free use of Wifi
Heritage features in our ballroom
Natural daylight & ventilation, high ceilings, some rooms can be darkened
Flip charts with pens and pads
Tables & chairs
Break out spaces subject to availability
Space for indoor bouncy castle
Long party table to seat up to 26 people
Sound absorption panels in the main hall to lessen echo
For a small additional cost
Desktop computers available in our work space room £10 per day
Hot desks £10 per day
Projectors and screens available at a cost of £20 per session
TV screens available £20 per session
Catering
We offer our business guests unlimited water, tea, coffee & biscuits for £2.50 per person per booking.  For additional food arrangements including pastries, sandwich buffet or home-made cakes please contact us on cafe@fearonhall.org.uk
Transport
Fearon Hall has 7 parking spaces one of which is designated disabled.
On street parking is residents only, Fearon Hall may be able to sell you a permit for £1 if there is a space available on the road.
Nearest bus stop is: Fearon Hall is only a 4 minute walk from Loughborough Town Centre.  Kinch Bus SPR (Sprint) Loughborough university to Train station every 10 minutes passes along Toothill Road or Nottingham Road.  Kinch Bus number 9 from Nottingham to Loughborough town centre travels along Nottingham Road into Loughborough. See this map for further details.
Nearest Train station is: – Loughborough Train Station is a 4 minute drive or an 11 minute walk to Fearon Hall
Nearest car park is: – The Rushes NCP which is a 3 minute walk to Fearon Hall.
Cycles can be stored inside the building.
We're very much looking forward to opening our doors and welcoming you all back. In the meantime take care and stay safe.