We're so excited to be re-opening this week and welcoming you back to the Café in the Hall. I have taken a break from chopping, prepping and baking to let you know about a few changes that you might notice when you come back and it's not just a new menu!
New opening hours
Thursday and Friday 8.30am – 6pm
Saturday 8am – 1pm
The café will be now be open from 8.30am to 6pm (last orders 5.30pm) Thursday and Friday so you can pop in and grab a coffee or some breakfast after the school run or on your way to work. In fact you can work from the Café in the Hall as a change of scene, if it takes your fancy. Our Wifi is strong and we have lots of space if you need a desk away from home. We've also made some big improvements to the sound quality which you can read (and hear) more about here.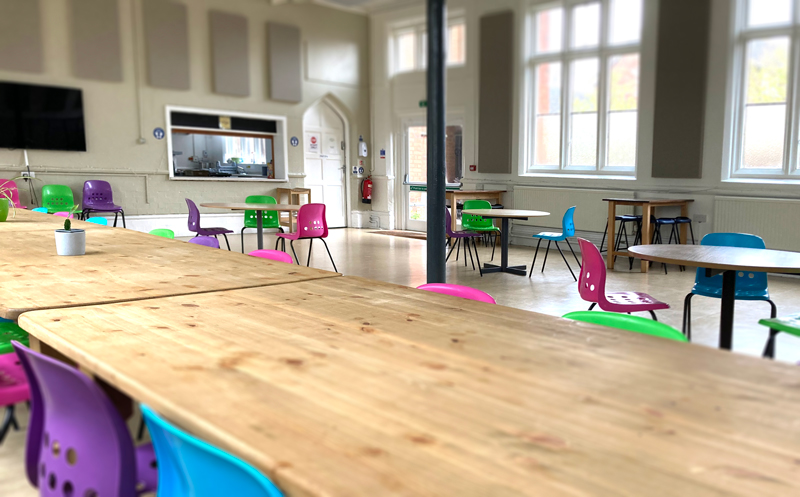 There's improved sound quality and a new look to our café.
We will also be open Saturday morning for brunch as well as our normal tasty treats. Our cupcakes and other handbaked treats are becoming a weekend staple so drop in to place an order for collection so you don't miss out. That reminds me, I must say a special thank you to those of you who have have turned out in all weathers on Saturday mornings to buy cakes – you are legends. And don't forget, every penny you spend 'gives back' to our Fearon community.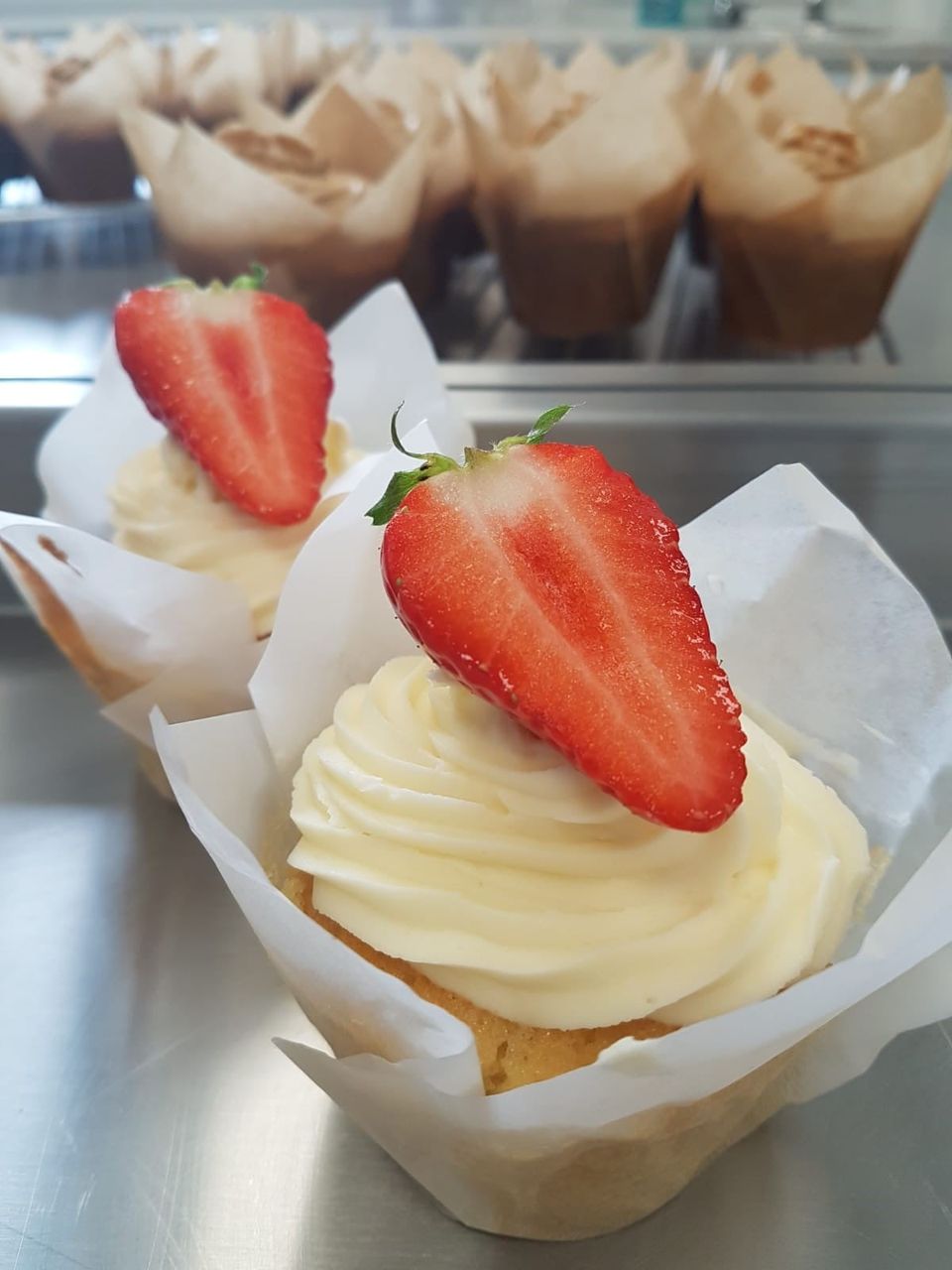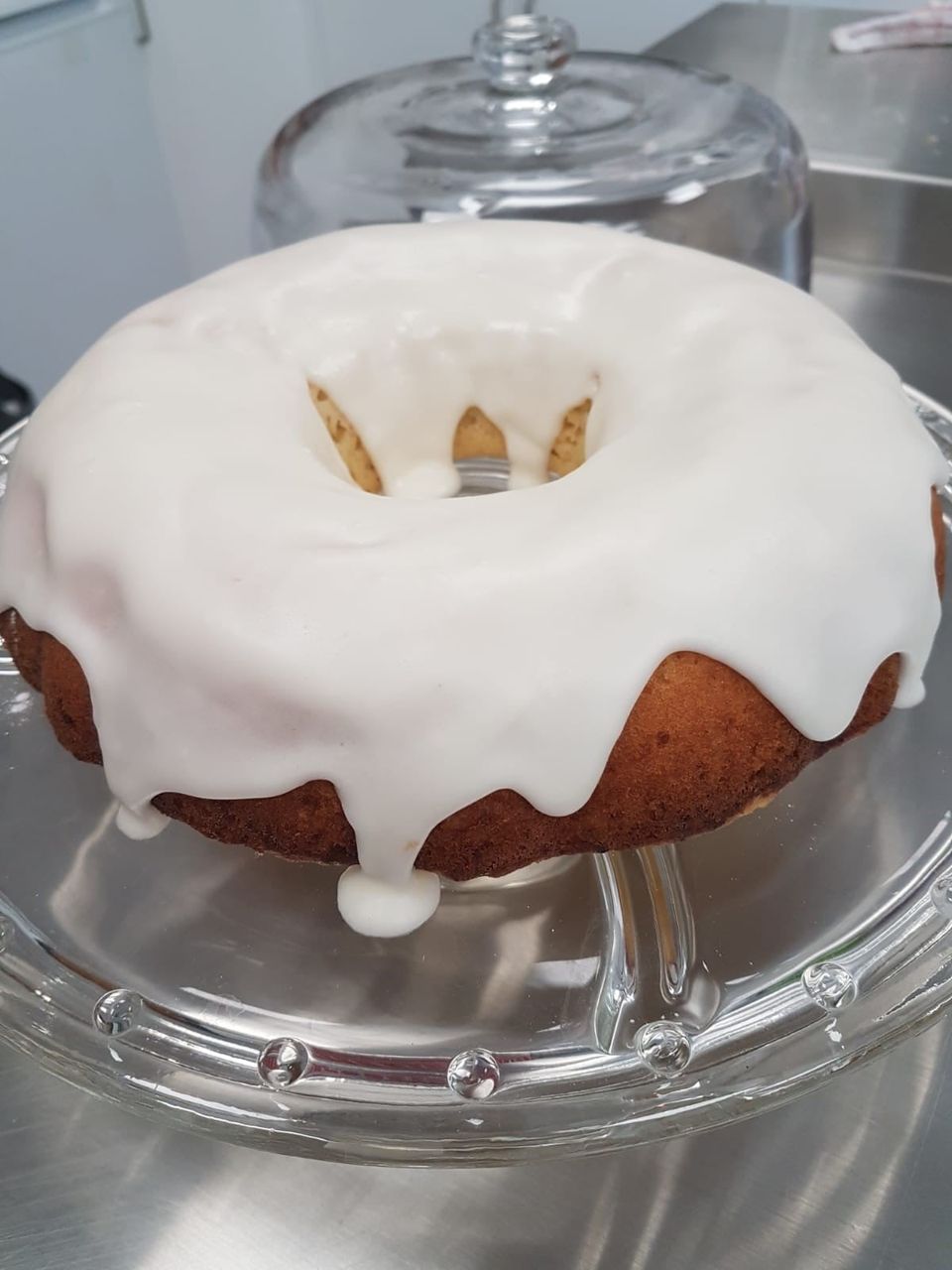 Freshly baked treats are available daily but catch them early before they're all gone!

Our new menu will feature a breakfast selection served until 11am and weekly specials served after 11am as well as the usual selection of sandwiches and delicious homemade cakes. Check out our café blackboards and social media for daily specials.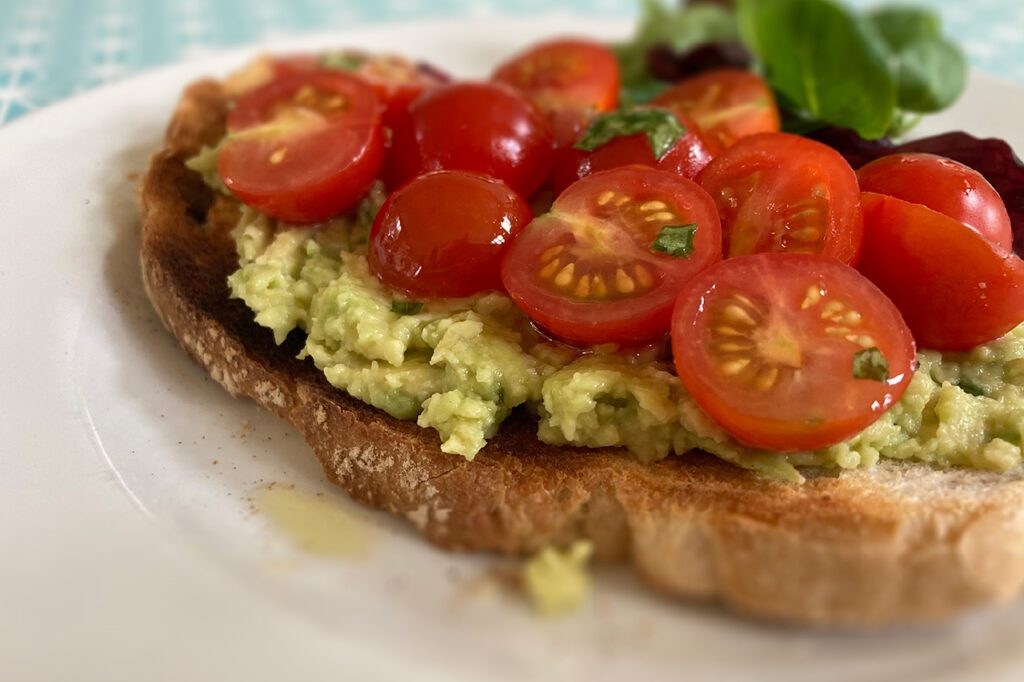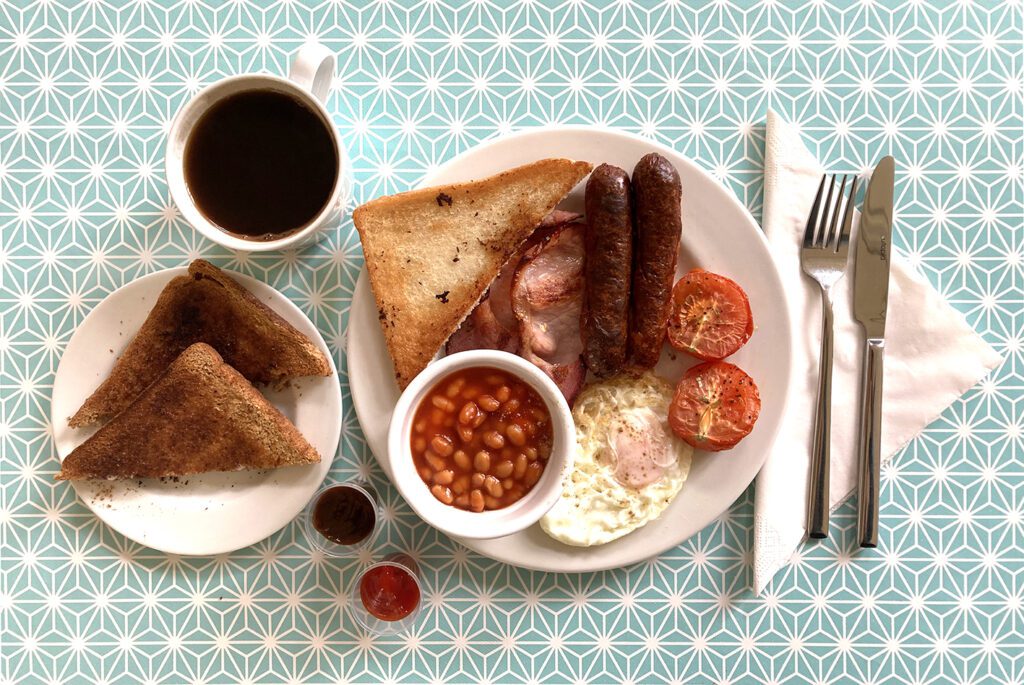 Affordable breakfast options served before 11am.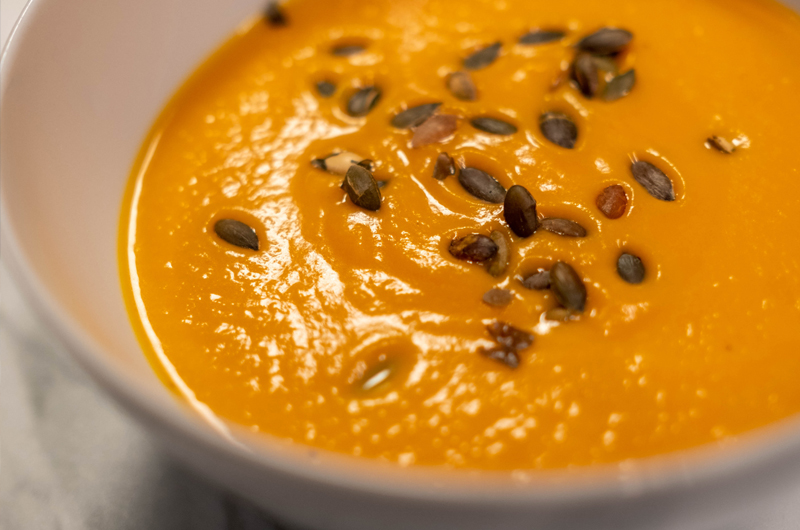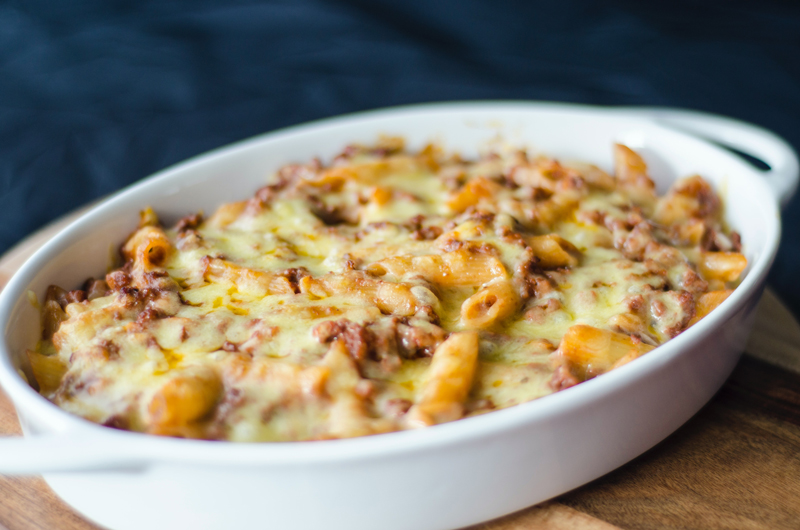 Daily specials will be served after 11am.
We are also working to increase the amount of local produce and producers we support and we have some exciting growing projects happening to provide fresh salads, herbs and other produce for the kitchen – don't think food miles think number of steps from soil to plate!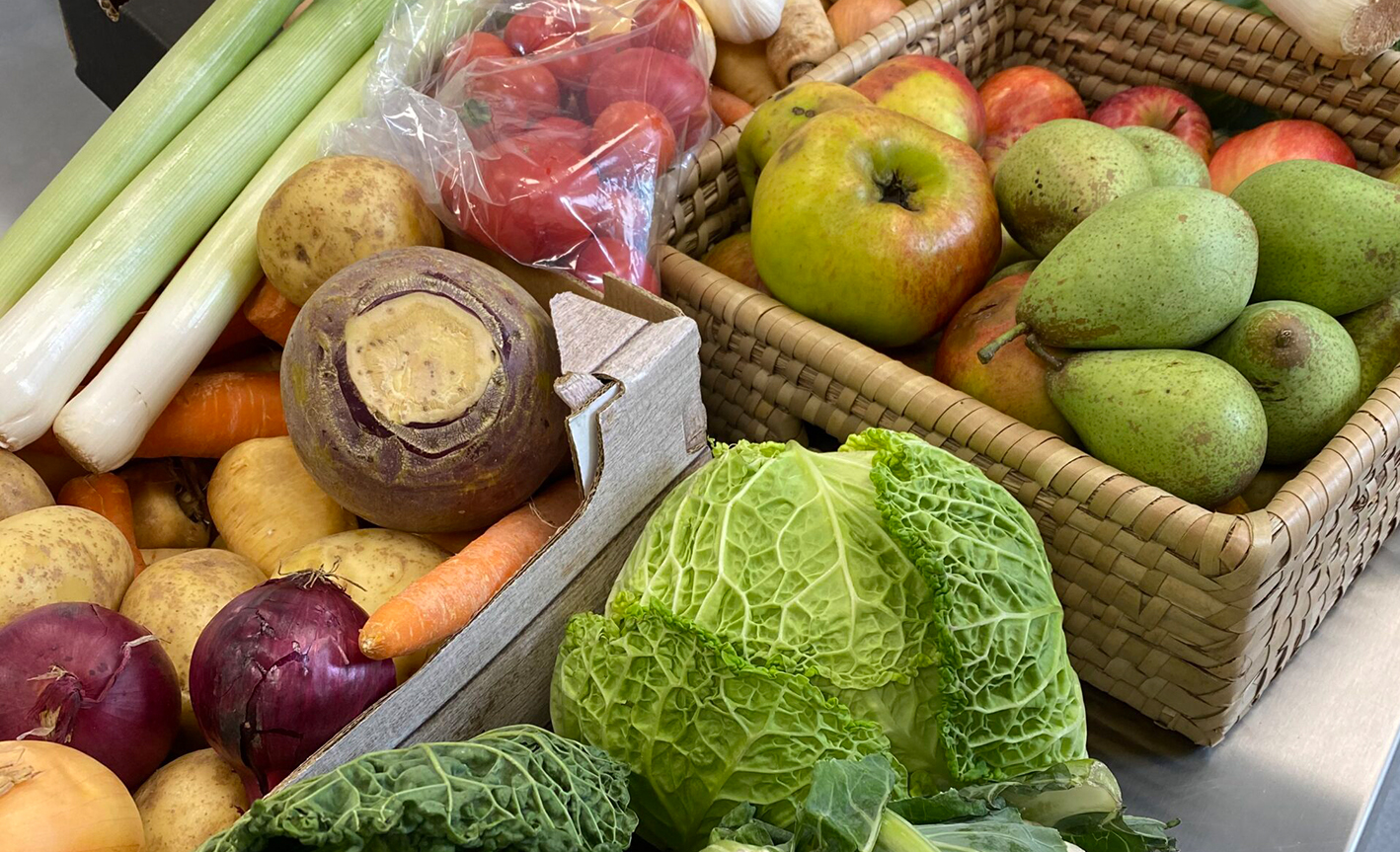 Our growing projects and work with local producers will help to supply our kitchen.
Take a look at our What's On and you'll see we have some special groups meeting in the Café on Thursday and Friday – Carer & Client Meeting Point, Fearon Friends Ladies Group and the Mens Social Group and of course there's the Swap Drop and Urban Gardeners on a Saturday morning. If you don't fancy getting involved in these groups then no problem. There's still plenty of space to meet up with friends, chill with a paper or plug in to the wifi.
The cakes are nearly cool enough to decorate now but before I go, I want to reassure you that we continue to follow government guidelines to keep the Café in the Hall as Covid secure as possible.  This does mean our indoor seating capacity will be limited for now, but don't worry we will be offering a take away service and if the weather allows we will have tables outside too. So hopefully you will be able to grab and go or sit and enjoy the sunshine, fingers crossed we will be getting some soon!
If I don't see you in the Café soon don't forget to watch this space for future updates.
What to expect when visiting the Hall

Whether you are getting ready to return to Fearon Hall or if you're planning to visit us for the very first time – to make the space safe for everyone we will all still need to follow Covid regulations. You will be required to wear a mask when moving around and we will be sanitising regularly. Find out more about what to expect when you visit the Hall here.